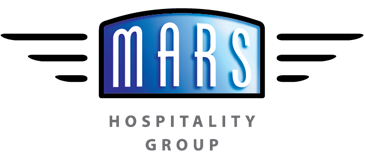 Our Mission
Mars utilizes its collective expertise and experience in setting up and operating boutique hotels and exclusive clubs under management contracts or other appropriate arrangements. Our hotels and clubs are an oasis of well-being for our guests, that provide rewarding careers for our team members and earn exceptional returns for our owners.
We truly care for all our guests, and work hard to earn their loyalty through our innovative approach in providing a distinctive and high quality experience. We employ individuals with a positive attitude who are considerate to every guests' need and who take personal responsibility to make the right things happen.
Our Team Members are dedicated to creating an enriched environment where uncompromising values are a way of life. We continuously support, develop and empower our Team Members. Every Mars Hotel or Club extends contributions and services to its community.
Core Values
At Mars, we as a family are firmly committed to the following values:
Creativity & Innovation
Teamwork
Honesty & Integrity
Hard Work & Perseverance
Enjoyment & Fun
Pride & Belonging
No temptation will be strong enough, no adversity severe enough for us to abandon them.
Our Vision
To be the benchmark brand in the hospitality sector by delighting our customers with world class innovative products and services, nurturing and retaining talent through empowerment, satisfying our shareholders with excellent returns and fostering community welfare.
Top Quality
Mars affirms that 'Quality' is a primary goal for every team member. We will achieve this through continuous training and communication with a focus on developing 'Quality' as a way of life. This will enhance customer delight by delivering world class quality products which are safe, consistent and innovative. In the process we promote 'Quality' with no compromise on our core values reflected in our commitment towards our guests, team members, shareholders and the community in general.